On Friday, October 13th 2023 we organised our Dutch AGE (Alliance for Green Entrepreneurship) multiplier event in Leiden, Zuid-Holland. The event focused on fostering sustainable entrepreneurship educationby specialised resources. We welcomed our Dutch community of green entrepreneurs, whether they were an experienced, multi-business entrepreneur or a new-comer with a head full of ideas.
Green Programme full of Good Vibes
The venue in Leiden was packed with green entrepreneurs and curious green wannabees. Carla de Vreij and Pieter van Schie, hosts of the AGE multiplier event welcomed more than 35 Dutch delegates, wanting to put green ideas into practice.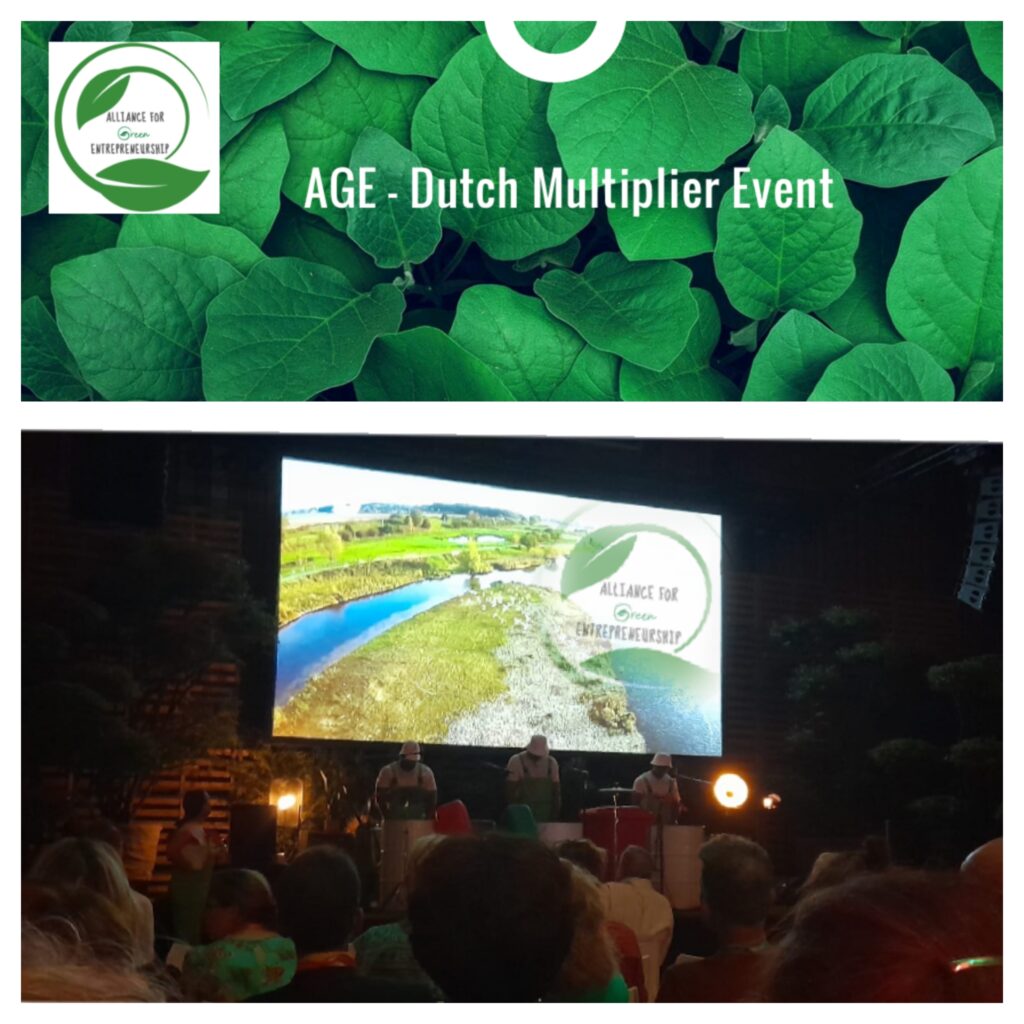 AGE Platform
One of the high lights of the multiplier event was the presentation of the AGE Platform. Lots of positive feedback:
,,I will certainly forward the link to my students. really enjoyable platform"
,,Very well organised and lots of information"
,,I feel already part of a green community"
,,Loved the green podcasts and big range of the AGE information"
,,I am using this platform as an example for green inspiration"
I feel part of a Green Community

A really Enjoyable platform with lots of benefits:
Access to our mentorship program which will bring out your best work!
Opportunities to collaborate with other like-minded entrepreneurs!
Access to a wealth of premium information/tools to develop your business.
Access to a full list of books, movies and podcast recommendations!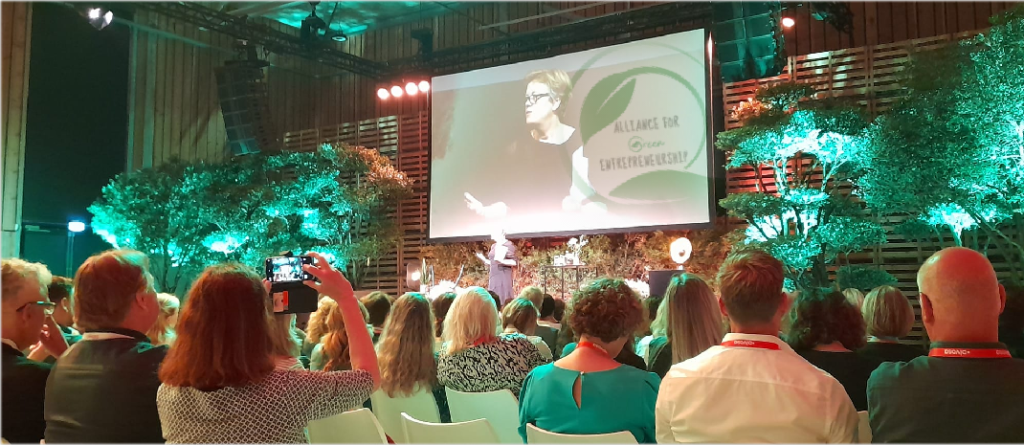 Green Dashboard
The AGE project works with a green dashboard. The six modules were presented by Pieter van Schie and very well received:
Module 1: Legal State of the Art
Module 2 Sustainable Innovation
Module 3 Economic Innovation
Module 4 Going Circular
Module 5 Project Finance
Module 6 Partnerships
Putting Green Ideas into Practice
During the multiplier event there was a very good vibe. Lots of discussion between educators and green entrepreneurs how to kick off efficient and effective green solutions. A couple of results worth mentioning:
Formal agreement between educators (University Leiden, Hogeschool Leiden) and entrepreneurs to start up a 'green project' in the beginning of 2024 (March – May 2024)
Students will be facilitated with work spaces (PLNT, Area071, etc) to work out their green ideas
Educators will give more entrepreneurial room to their students: Work outside the class room!