The EfDP multiplier event in Leiderdorp took place on December 9th 2022. The EfDP-programme had lots of great presentations and a very exciting EfDP market place. Pieter van Schie and Carla de Vreij were the hosts of the day. The multiplier event launched the new EfDP course qualifications and outlined curricula and results achieved, showcasing the pilot course as well.
EfDP Market
The partnership Ecvet for Digital Publishing (EfDP) held their multiplier events through Eurpe. The Dutch one was held in Zuid-Holland (The Netherlands) at Area071 and a lot of vistors and delegates were attending. The event showcased a suite of new credit-based Digital Publishing qualifications within the context of the European Qualification Framework (EQF) and related processes for European Credit Transfer for Vocational Education and Training (ECVET). One of the higlights of the day was the EfDP market, organised in the afternoon.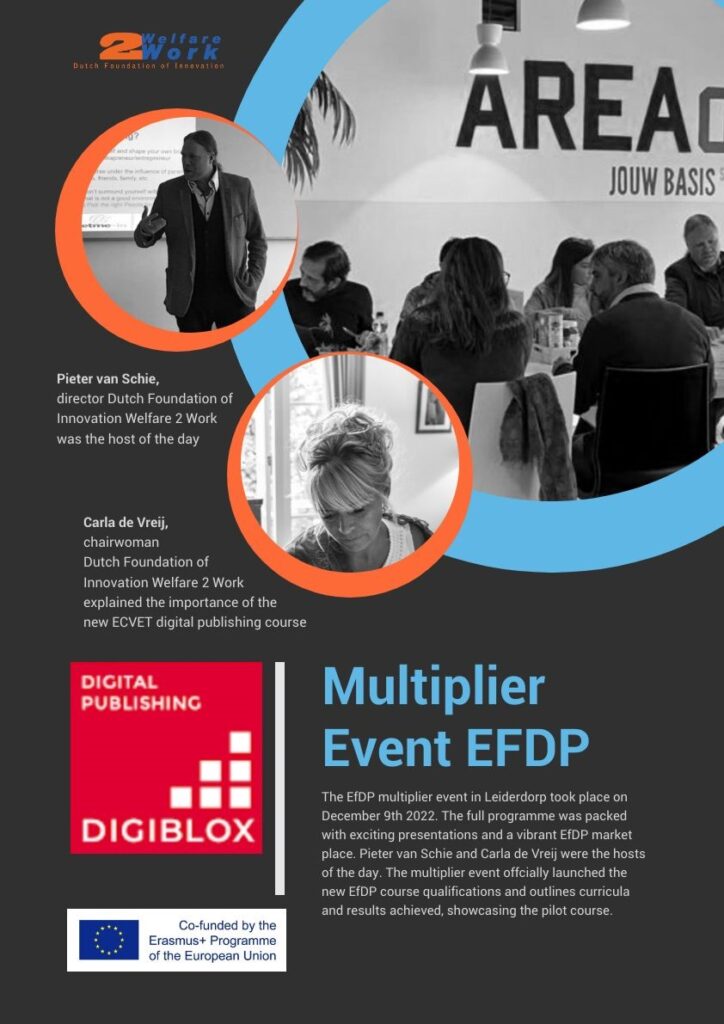 EfDP pilot course – What is Digital Marketing?
Pieter van Schie showcased the development of the EfDP units. In particular het explained Unit 3, the Dutch unit. On December 7th we started the Dutch pilot Marketing and Distribution. One of the main questions we ask ourselves is: What is digital marketing? Digital Marketing is essential for any business. Its main channels and its advantages will help you design the best strategies or trust an agency to carry out all the actions related to the online media. Digital Marketing (or Online Marketing) is a set of marketing techniques that are carried out in Internet media and channels. It is about using online resources and opportunities to promote a business or brand efficiently. In other words, Digital Marketing is a system for selling products and services to a specific target that uses the Internet through online channels and tools in a strategic and consistent way with the company's general Marketing strategy.
Many Types of Digital Marketing Channels
There are more or less 7 types of marketing:
Website marketing
Email marketing
Content marketing
Social media marketing
Affiliate marketing
Video marketing
SMS marketing
Digital Marketing in Digital Publishing
It is obvious that Digital Marketing is the main type of Marketing now but even more when it comes to Digital Products. Constantly, digital products such as E-books, online courses, apps, stock photos and much more are so sold, distributed and consumed. This is why market your digital product in a correct way is so important. Digital products are different so physical ones because them are not tangible so it must be taken into account.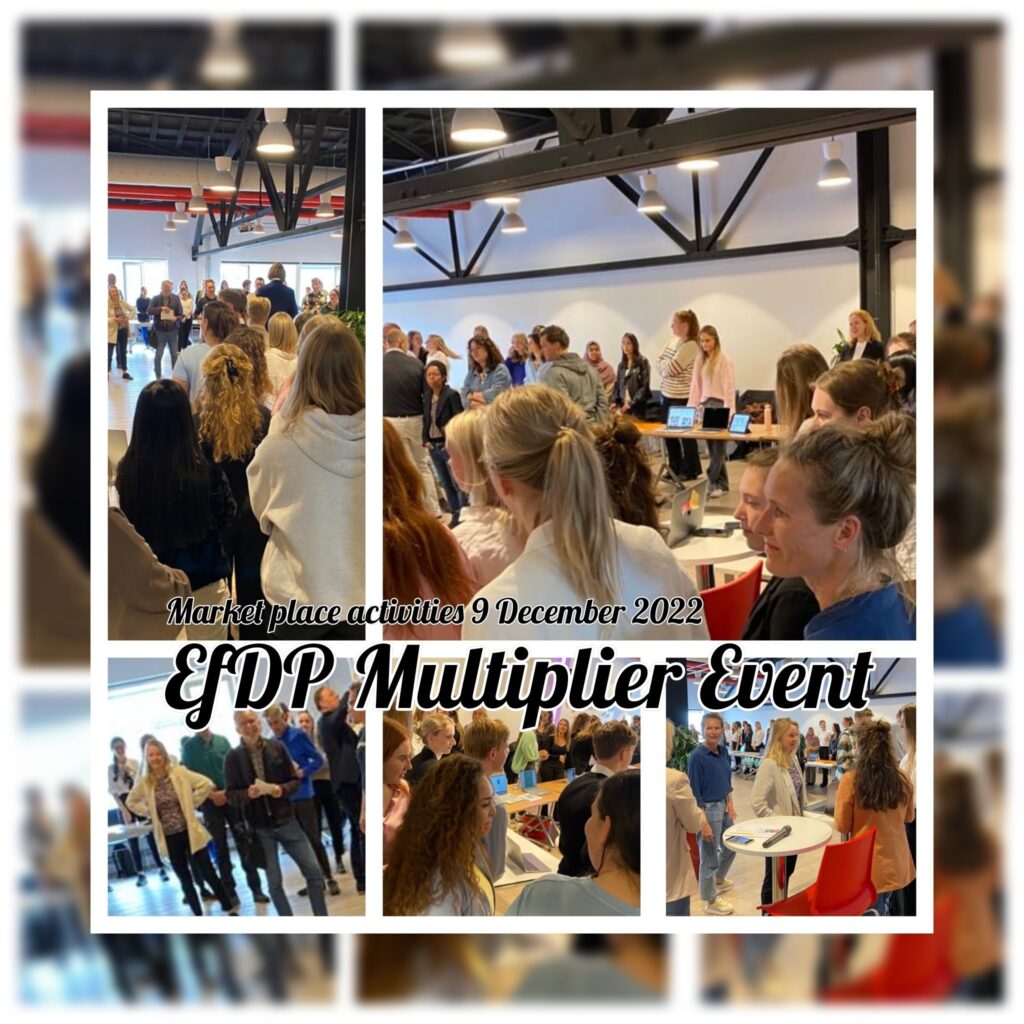 Public Relations in Digital Publishing
Public relations tries to manage information between an individual or an organization and the public. The aim of public relations is maintaining relationships with the public, and also managing the contact between different parties. The goal of public relations is shapping how people think about a company, product, service, or person.
What is Distribution?
Book distribution gathers distribution of physical books (in site and online) and e-book distribution.
E-Book distribution is a very complex and evolving process that is always changing an counting with more and more players in the market. The business is growing and it is important to keep to date with new technologies, new options and customers demands. Having a quality e-book is key, of course but you need more. You need very effective e-book distribution services that will enable you to reach your audience and growing your sales getting new customers and resources.