HORIZON 2020 & ERASMUS+

Although 2020 has been impacted a lot by Covid19, we have initiated a lot of new ideas. Here you find summed up all our recent projects and the news around the new initiatives we pursue and have undertaken thus far…
In 2020 we are currently involved in a few innovative European schemes and projects regarding Horizon 2020 and Erasmus+, like Social Media Savvy 2, Elevate 2, and Journey to Work V and VI, European Action for Employment in Recovery, An Entrepreneurial Journey 2, and Digital Tourism. We are currentlt waiting for the results. We already know that we will kick off, with some delay due to Corona, with the following projects:
Creating VET Business Partnerships for WBL;
SesyCare;
Social media Savvy 2
Photo FX
Places – 3T
Early Digital Diagnosis and Intervention
We will give you lots of updates around these new amazing projects on short notice! And currently we are also writing some new projects for the period 2021 -2027…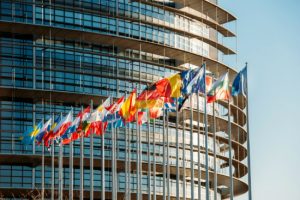 Not all of our initiatives actually turn into funded projects: Unfortunately a few of our unorthodox ideas and collabourations were turned down (e.g. fresh ideas like 'Flying Fish', 'Starting Fresh', Cycle Tourism, Migrant FuturePreneurs, Micro Entrepreneurs, Entrepreneurial Hubs, For the Love of Student Football, etc. )… but these ideas don't go to waste and will be finetuned in 2021 to make them successful !