The most valuable of all capital is to invest in young people. That is the message within the project. Youth unemployment is an enormous challange that needs to be tackled in a concerted and realistic way. We need initiatives that have the potential to go to scale. The partnership 'Way to Learn to work' is such an initiative. We will do this by exploring and comparing the used local & national educational VET- programs (used by the core partners & silent partners) focused on (long term) unemployed young adults and the possibilities to adapt them to a Work first (e.g. Werkcenter Model but also programmes which access to school-based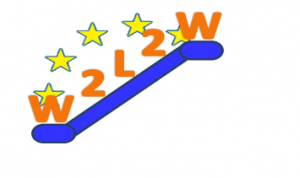 New Apprenticeships) approach in the country of the partners.
It's a fact that young people excluded from the labour force for long periods are deprived of on-the-job learning leaving them with a skills deficit that they will never able to catch up. In our experience VET-training is essential to fill the gap between the need of employers and the lack of competences of a lot of unemployed young adults. To strengthen the employment policies in the participating countries we are going to compare the different use of (short term) VET-training within the reintegration/welfare to work programs for young adults
Linking Education and Business
The objective of this partnership is to bridge the gap between the world of business and education developing a Project based on some of the employment sites listed in the White Paper on Employment of the E.U.: Tourism, Education, and ICTs.