The partnership Ecvet for Digital Publishing (EfDP) held their first transnational project meeting in Leiderdorp (The Netherlands) at Area0071. The partnership is developing a suite of new credit-based Digital Publishing qualifications within the context of the European Qualification Framework (EQF) and related processes for European Credit Transfer for Vocational Education and Training (ECVET). A series of serious decisions was made about the content, criteria and assessment of the EfDP units.
Dutch Host Meeting Area071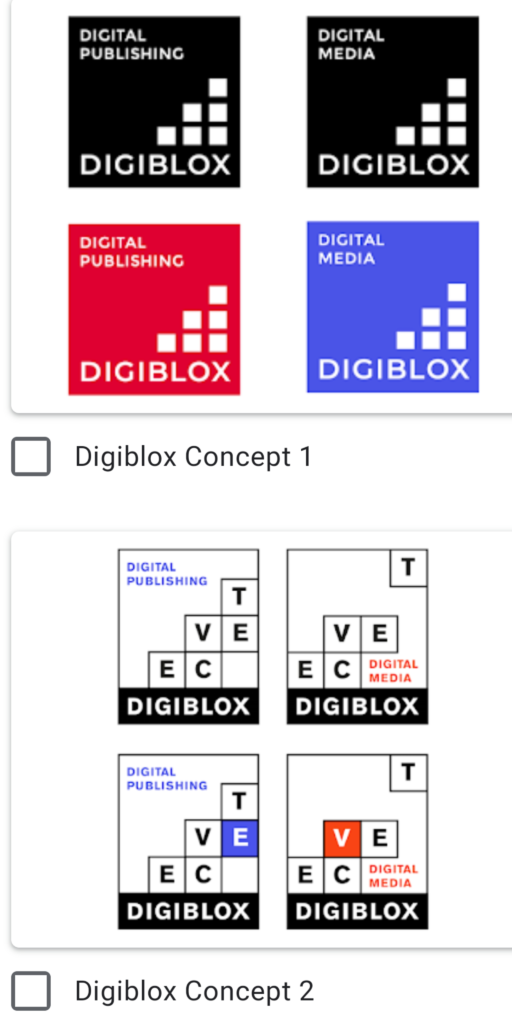 The Dutch transnational project meeting took place on October 7-8th 2021, in Leiden / Leiderdorp, Zuid-Holland. It was the first time the partners saw each other face-to-face. The 2-day meeting went very smooth and important topics were discussed, like:
Recognition and Accreditation:
Each partner provided an update on initial engagement with Quality and Curricular agencies in their respective countries. It is clear that by the explainations that the pathways towards accreditation is very complex and can be very long in the partnership countries. The possibility of recognising the course through an existing college is considered by the Dutch and the Spanish partners.
As much of our staff training is now delivered virtually as a result of the COVID-19 pandemic, currently we have decided not to hold staff training events.
Currently the partnership is not requesting an extension for the EfDP project… ; The new end date we agreed on was 2022, December 31st.
A pack with an updated logo, font choice and branding colours is produced: (Digiblox concepts 1 and 2, on the right)
Learning Outcomes and Assessment Criteria (see EfDP Units)
EfDP Units
The EfDP project focused intensively during the Dutch meeting on the development of the outcomes and assessment criteria, in order to create a suite of new credit-based Digital Publishing qualifications within the context of the European Qualification Framework (EQF / ECVET). The project EfDP aims creating a course on EQF Level 5. Partners will need to research national QF levels. DFW2W will develop the Digital Marketing units for ECVET for Digital Pubishing. Each partner will have a different unit to formulate and manage. The following units are divided to each partner:
Capacity London: Production
Capacity Ireland: Content
3Si: Design
DFW2W: Marketing & Distribution
Villa Montesca: Business Models
In general the EfDP partnership started on day two in Leiderdorp by reviewing the draft Learning outcomes and Assessment Criteria which were developed by the partners. It was noted that there was some variance between the levels, which prompted a decision for Capacity London to re-write these so that there is some consistency. We discussed pairing units in such a way that they complement each other, so that potential students would find the qualification more appealing. Nonetheless, it was decided that all learners will need to take Unit One: Content, as it is critical to their understanding of the digital publishing process.
The partnership decided to focus on audio-books and e-books primarily. However, we will be working on crafting assessment criteria that will include digital magazines as a task, since this is particularly beneficial to Design Unit 3. As part of Unit One, Content, we will also present a short introduction to digital publishing and this will be designed to fill in the gaps and enhance a students' understanding of the sector. Students will also be able to learn about entry level roles available in the digital publishing industry.
Vocational Level
To follow up on our points discussed, the partnership agreed that this qualification should be vocational in nature. As a result, we encourage partners to ensure that their Learning Outcomes addresses job roles and skills relevant to their specific unit. In the introduction, we will frame the qualification and explain what digital publishing is. Besides explaining the differences between e-books and digital magazines, it will also explain the differences between different types of publications such as trade books and academic journals. Also included will be an explanation of the industry, what the editor does, and the workflow / framework.
Unit (Digital) Marketing and Distribution
This unit provides learners with insight into key Marketing and Distribution processes, techniques and campaigns, when to deploy these and for what purpose, for what job roles. Learners will also understand the models, workflows, techniques involved in producing e-books and audiobooks, including how to make digital publishing products accessible for print-impaired audiences. The learner will also understand what metadata is and how it is used. Currently we are updating assessment criteria, including the soft and hard skills needed.