In about 10 days we will give our Dutch Sesycare Training days in Leiden, Holland. But before we get into that we have a little flashback to January 11th-12th 2022: The Erasmus+ project SESYCARE had a meeting in Turkey at the Instanbul Gelisim University. This 2-day meeting offered a lot of presentations regarding social entrepreneurship skills to young caregivers. The emotional component is something we should not overlook as a big part of their (entrepreneurial) work, which could lead to a Caregiver burnout.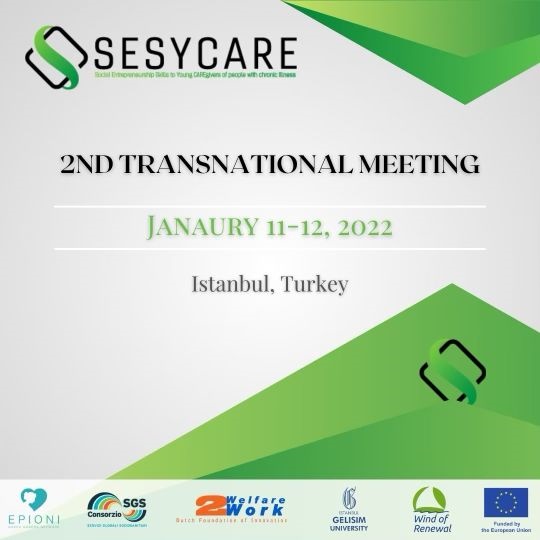 Common Care Giving Problems
Although we are well aware that caregiving is almost like running an enterprise, all focused on care and taking care, caregiving has some common problems, which even sometimes leads to caregiver burnout.
Caregiver Burnout
One of the very interesting topics in Istanbul was: How can young caregivers cope with their burnout? It's important to:
Embrace the caregivers choice
Ask for caregiving help
Practising self-care
Joining caregiver support groups
Psycho education – through provision of skills and information we can assist the emotional and social well being of the caregiver
Counseling interventions (provision of information, development of coping skills, stress management, cognitive reframing
Establishing support groups
Erasmus for Young Entrepreneurs
One of the other great presentations was about the Erasmus Young Entrepreneurs scheme. Andreas Stefanidis President of theAcademy for Entrepreneurship (Greece) explained the opportunities for young entrepreneurs and enterprise. Stefanidis will also present at the Learning Mobilities in Leiden on February 28th 2022.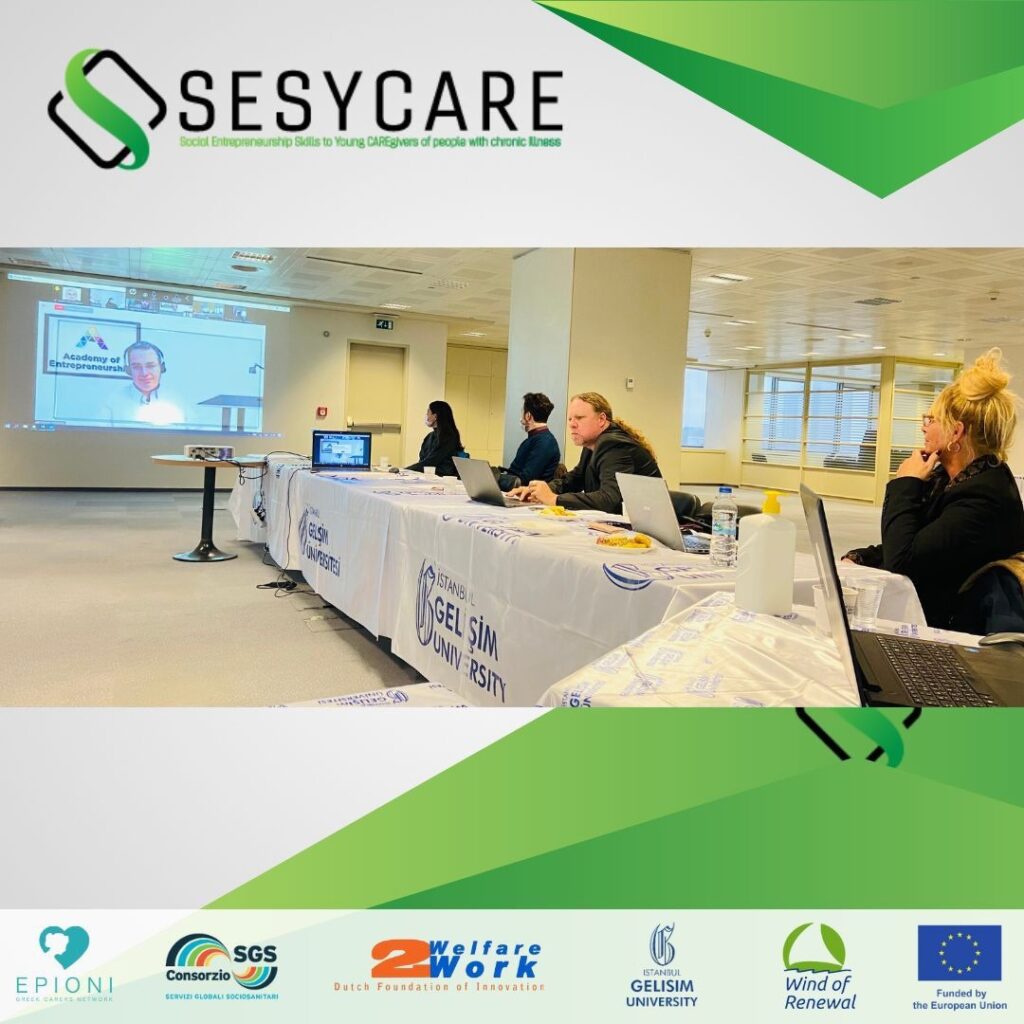 Coming up: Dutch Sesycare Training Days
The Dutch Sesycare training will support the capacity building of the staff and stakeholders, thus staff will be trained in a training course, that follows the principals of non-formal education to promote the objective of inclusion of young caregivers through social entrepreneurship. The training activities in the Netherlands will aim at enhancing:
Experience various ideas and concepts around employment, employability and entrepreneurship;
Develop new lines of reflection and actions for improving support packages for young caregivers
Outline of the successful Dutch Labour Market Strategies and Entrepreneurship Culture
Set the basis for building a webinar and knowledge building around the concept 'Work is treatment and Treatment is Work';
Discuss new pathways and strategies of Work, Entrepreneurship, Health and Quality of Life (Happiness)
Give feedback (Learning Mobility report)