The project Digital Tourism have scheduled a special Tourism Talks edition on Friday July 9th at 14.00 hours CET time. This Event will be devoted on the Work Based Learning period. The event Tourism Talks will take place on July 9th in the 'Digital Tourism Qualification Forum' Facebook group. During the live stream we will focus on the formalization of the Work Based Learning documents by the Validation Committee. Don't miss out and reserve the date and time in your agenda!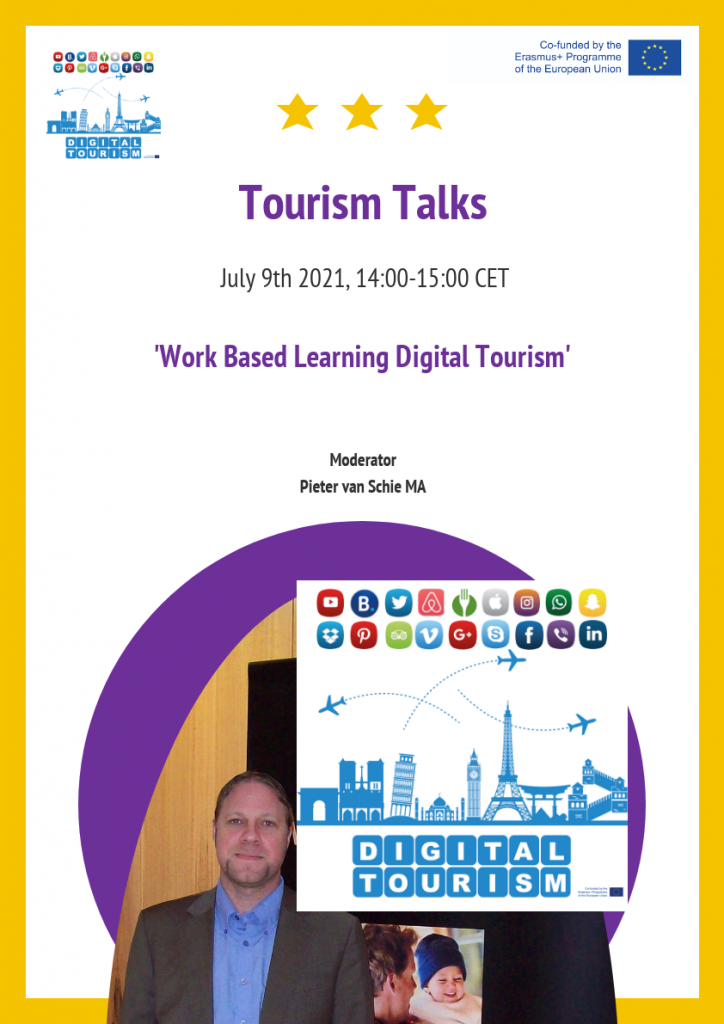 Digital Tourism Qualification Forum
During the live stream on July 9th we will go through the Work Based Learning phases of the internship or apprenticeship. The assessment in the recruitment and selection phase; The assessment of the work based learning period at the 'Digital Tourism' company and the monitoring and evaluation of all the WBL phases, including entering the labour market. The final WBL Concept Documents will be posted prior to the Tourism Talks event in the Digital Tourism Qualification Forum. It's already allowed ofcourse to give comments and/or remarks on each DT WBL Document in the Facebook group. Even more so, it will be appreciated. This is also input for the DT WBL discussion on July 9th.
Do you want to join the event: Click here.
Speak soon !