The Final Sesycare meeting was held in Lanciano, Italy. The meeting was very successful and educational. We were warmly welcomed by our host Consorzia di Cooperative socialli Global med Care. Luiga Belli and Francesco Tengaglia were our hosts. During the final meeting the Sesycare Good Practices Guide was presented and we also did a study visit to the Lorenzo Foundation. This study visit made a huge impression.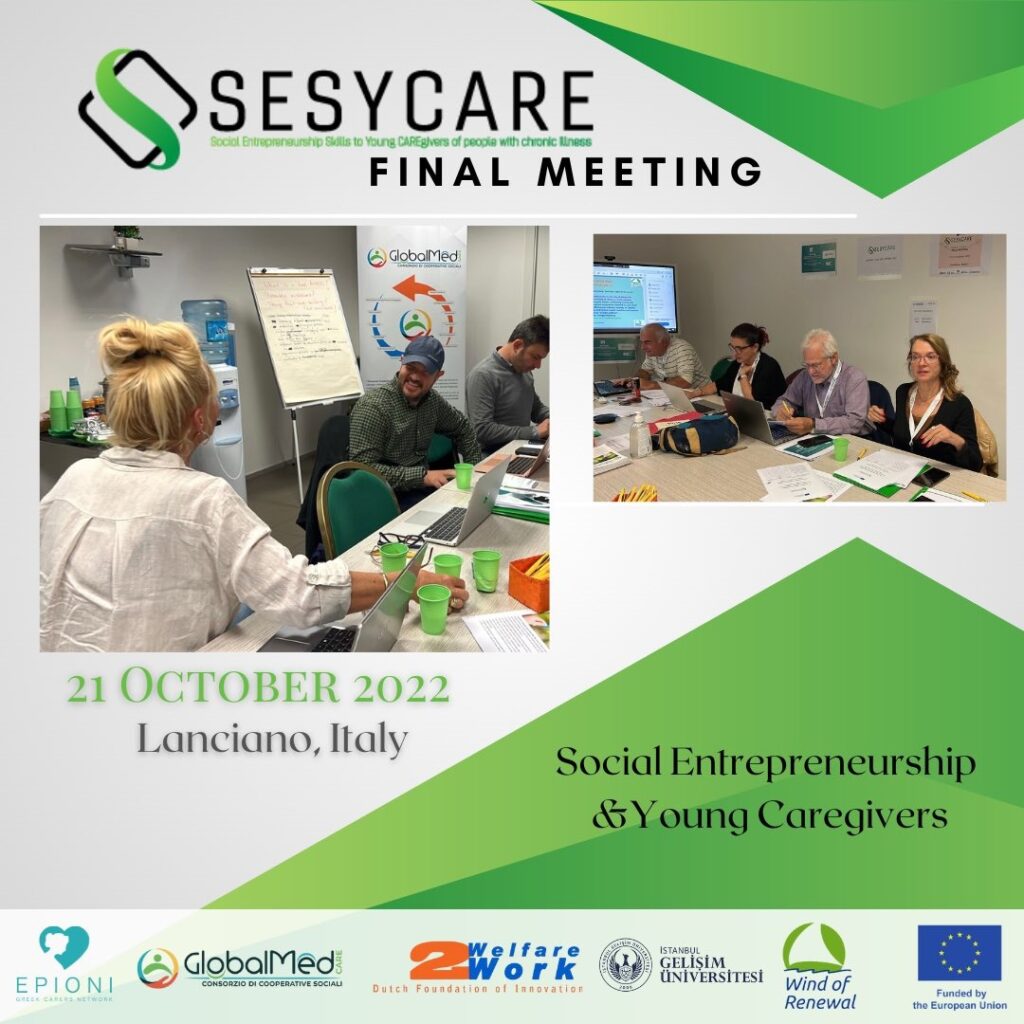 Lorenzo Foundation
During this last meeting we became acquainted with the activities of Global Med Care (Italy) and we also became acquainted with local associations working with caregivers. The visit to the Lorenzo Foundation in particular made a great impression.
The Lorenzo foundation originated after the youngest son of an Italian family, named Lorenzo, who was diagnosed with cancer. In Italy he has been treated but there was also a possibility to undergo expensive treatment in America (with a bigger chance for recovery). Because there was no money from the family to pay this special treatment a successful crowd funding campaign was set up and launched. Unfortunately, the funds came too late and it was no longer possible for Lorenzo to travel to America. He died shortly after the completion of the crowd funding. The family decided to place the collected money in a foundation. A foundation which is named after their son Lorenzo and which is committed to children with cancer on a daily basis. Support consists of offering psychological, mental and social support for the child and parents/carers. There is also extra attention on special holidays for the sick person and for her/his carers. In addition, support is also provided accompanied with the necessary adjustments to ensure care for the child in care. Everything the foundation does is in line with the providing support and aid.
Good Practise Guide
The Sesycare partnership produced a Good Practices for Young Carers Guide. Enoy the read: