On the 25th and 26th October 2022 the DisFinLit project was reunited for the second face to face meeting in Rome, Italy. The Italian partner, Effebi, hosted the meeting. The project aim is to respond to the needs of high-quality online tools and platforms by adapting and tailoring existing financial literacy materials your young people with disabilities, trying to get sustainable financial literacy.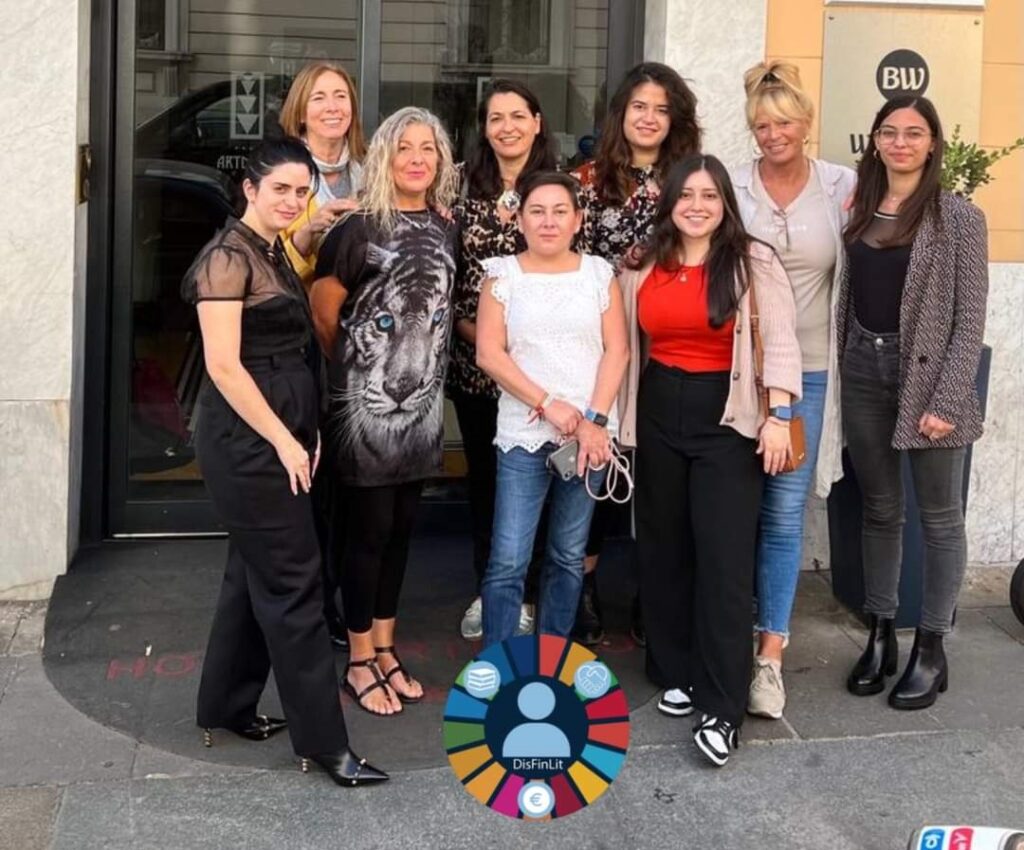 DisFinLit Focus Groups
All the partners presented the results of their focus groups and the first projects results. Each partner country had organized a focus group with experts and stakeholders to get information about the particular situation and gathered special materials for financial literacy.
Next Steps
The next steps for the focus groups is project result 2: The creation of the community of stakeholders in Europe. IEF, the Spanish partners in charge of communication and dissemination, presented the website and explained how the materials created and tailored in the project will be part of this website. To finalise the meeting, some financial issues and solutions were also mentioned.
The next transnational project meeting will take place in Münster, Germany and will be hosted by ACEEU. Stay tunned for more!