The Digital Tourism Series 'Tourism Talks' Thursday June 28th 2021 13:00 – 14:00 CET, "New trends in Tourism communication", click here to join the Event.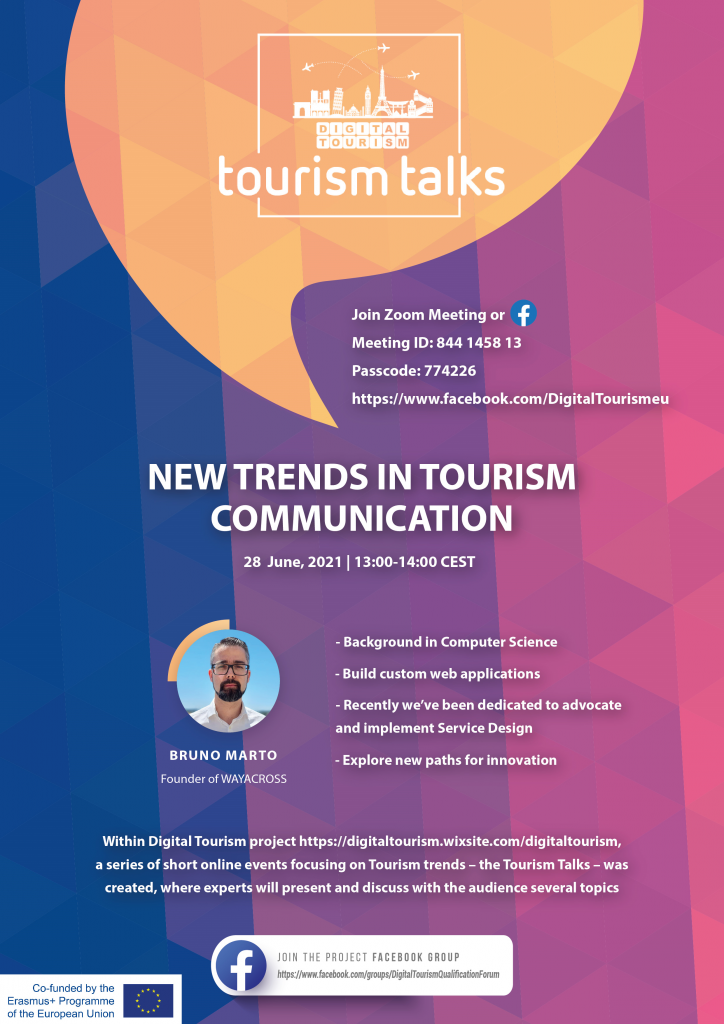 Next Tourism Talks Event
The next Tourism Talks event is on Friday July 9th 2021, 14:00 – 15:00 CET, The topic is "Digital Tourism Work Based Learning" and the moderator is Pieter van Schie. Do you want to read more about this event, click here.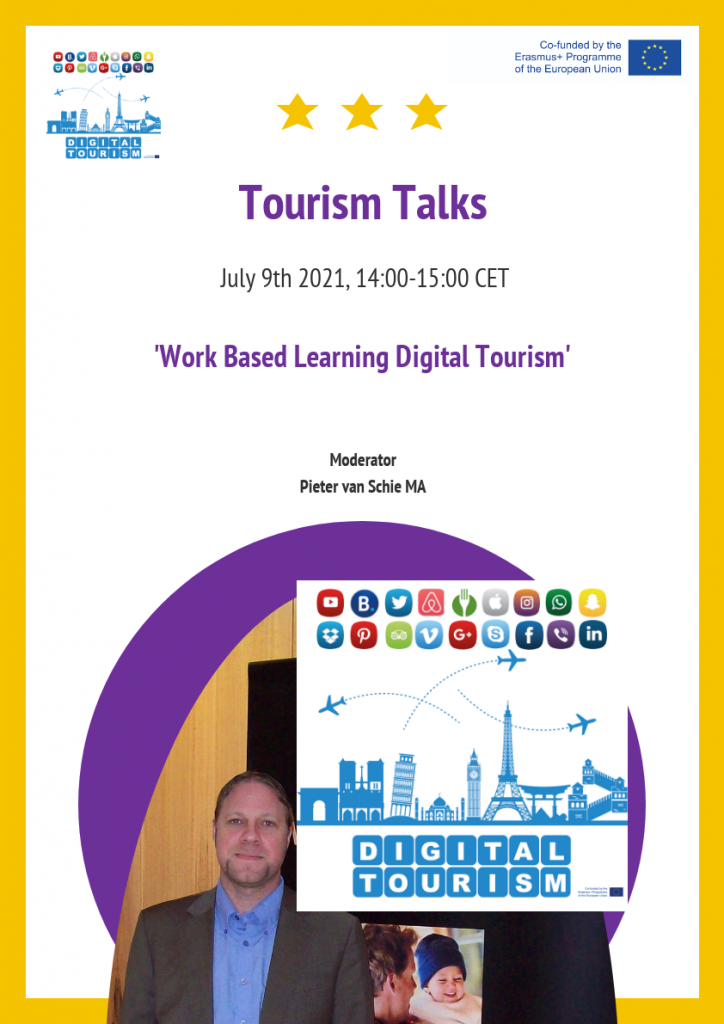 The previous 'Tourism Talks' of April 29th 2021 can be re-watched on our Digital Tourism Qualification Forum ! The May 27th show will be published soon as well. Do you want to know when the other Tourism Talks event take place, click here.