The Dutch foundation of Innovation Welfare 2 Work is very pleased to announce that we have been recognized as a official SBB accredited training company on 5 January 2022. The accreditation has been issued for the training: Personal counselor specific target groups level 4.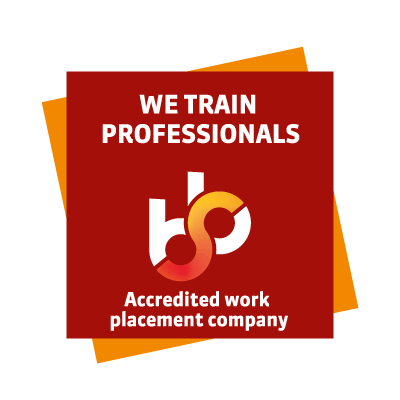 We train Professionals – SBB Accreditation
The Dutch Foundation of Innovation Welfare 2 Work (DFW2W) is a accredited independent, non-profit organisation, based in the Rotterdam Region (Papendrecht, South-Holland), which supports professionals (e.g. European institutes, municipalities, councils, provinces, governments, employment agencies, training providers, youth work organisations, non-profit organisations) and young people (aged 14-35) to reach their full potential in the fields of (youth) employment, traineeship, education, social innovation, mental health, social inclusion and (young) entrepreneurship.
DFW2W is accredited and specialized in guiding specific target groups (incl. trainers, youth workers and personal supervisors):
Guiding, activating and supporting participants in the areas of living, working, learning and socializing
Drawing up a guidance plan or plan of approach (target-strategy-desired result)
Attending supervision, aimed at the personal development of the student
Guiding participants in strengthening their own strength and responsibility
Guidance on intervention with regard to unforeseen situations and crisis situations
Activities and coordination aimed at promoting and monitoring quality assurance
Participate as a junior researcher in European projects (means that the intern goes under supervision to transnational meetings, learning mobility, work-learn training and/or multiplier events in Europe)
Following European training days focused on empowerment and inclusion
Evolution and progress reports on the support offered (via Deming Circle, among others)
Our DFW2W Team