On behalf of the project team PROfessional and personal empowerment in social FARMing (PROFARM) De Groene Welle organises the first Dutch Network Meeting, scheduled for Thursday January 19th, 2017. De Groene Welle collabourates with Dutch partner St. Dutch Foundation of Innovation Welfare 2 Work. Besides the Dutch there are also representatives from Italy and Germany. The project is led by the province of Umbria in Italy.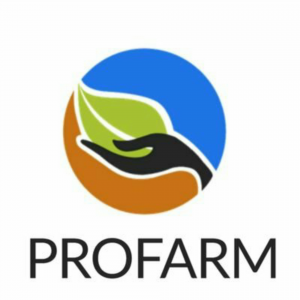 In order to develope innovative European policy reform for social farming, the project focuses mainly on teaching students that need to develop into a fully fledged job in the green sector.
During this project we will develop an appropriate learning path, in a Work Based Learning setting offering a educational program within a care farm / social business. With this appropriate learning route we want to prepare them for a position on the labour market. Obtaining a certification, preferably a degree appropriate to the capabilities of the student in question is a very important goal. More information can be found on the PROFARM website – click here and on Facebook
We would like to get together and get to know 'Your experience, ideas and opportunities', so we can build a Work Based Learning curriculum.
Below you find the PROFARM programme:
1. Opening and welcome
2. Introduction to get image in the network
3. Explanation European project Profarm – Groene Welle is responsible for implementation of the pilot
4. Zoom in on the target – What students are we talking about?
5. Memorandum of Understanding – Would you commit to the project Profarm?
6. Talk about options for implementation of the pilot project on care farms – What is already there; what is possible and what are the challenges?
7. Follow Up Appointments
Dutch PROFARM Conference
When? Thursday, January 19, 2017
What time? 3:30 p.m. to 20:00 pm, ensuring a meal
Location? Homestead On Vollenhof, Vollenhofseweg 3, 8091 PH Wezep
038-7370119
Who are invited?: Various stakeholders in the project on behalf of government,
health authorities, education and care & social farms
On behalf of the project team Profarm ' De Groene Welle' we hope to greet you on 19 January. You can still apply for invitation to attend. This can be done via email: kiewiet@groenewelle.nl
Finally: We would also be grateful if you fill out the online questionnaire of the project for the meeting. It is a comprehensive questionnaire. Your answers will be confidential. It will only provide us with information on good practice which we will use to develop a handbook. Please fill the questionnaire.
On site you can change the language in Dutch.
Thank you very much in advance – The Dutch PROFARM Team
De Groene Welle / St. Dutch Foundation of Innovation Welfare 2 Work