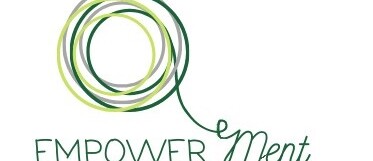 The multiplier event of the EMPOWER.ment project, part of the partnership's Walkathon. will take place in Leiden the 9th of June. The EMPOWER.ment project aim has been to include, integrate and empower people with mental health challenges. In our Dutch multiplier event (ME), DFW2W will show all the materials developed along the project. This ME will be replicated in other ME's and walkathons in all the countries participating in the project: Greece, Cyprus, Italy, Iceland and The Netherlands.
What to Expect on the Dutch ME?
During the Dutch multiplier event the results of the empower.Ment partnership will be disseminated. What has been the impact of the intelectual outputs we have developed in terms of how people with lived experiences, volunteers and professionals? What kind of feel comes up to mind? If we implement what we have developed and teach, what results do we get? Is the stigma, self-stigma reduced? Do people feel more included, respected? Do they take more responsibillity if they are taking power? Do professionals feel less burdened of more limited by the new approach, new usage of words? It's going to be really exciting to see how the results will be received.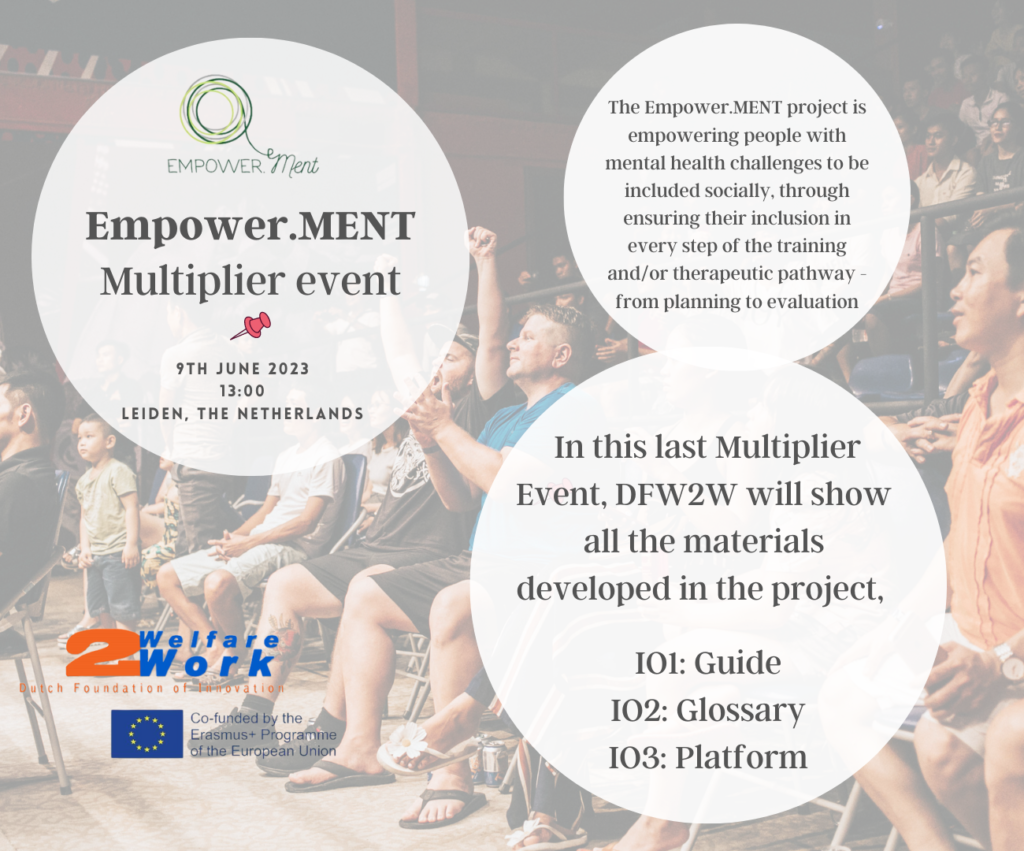 Empowering Results
The different results developed in the project have been focused on the future improvement of the life of people with mental health challenges and their supporters. These three results will be shown on the Multiplier event in the Netherlands:
O1 – Methodological guide on EMPOWER.Ment: from inspiration to impact – a guide to incorporate the results into everyday life, clinical practice, support and services
O2 – Toolkit "We say, You say, They say" – a glossary for a new inclusive approach in mental health support
O3 – EMPOWER.Ment e-learning module via MOOC, in order to train volunteers, youngsters, family, professionals into inclusive support for people with smhd impact.
… Because how we talk about mental health matters!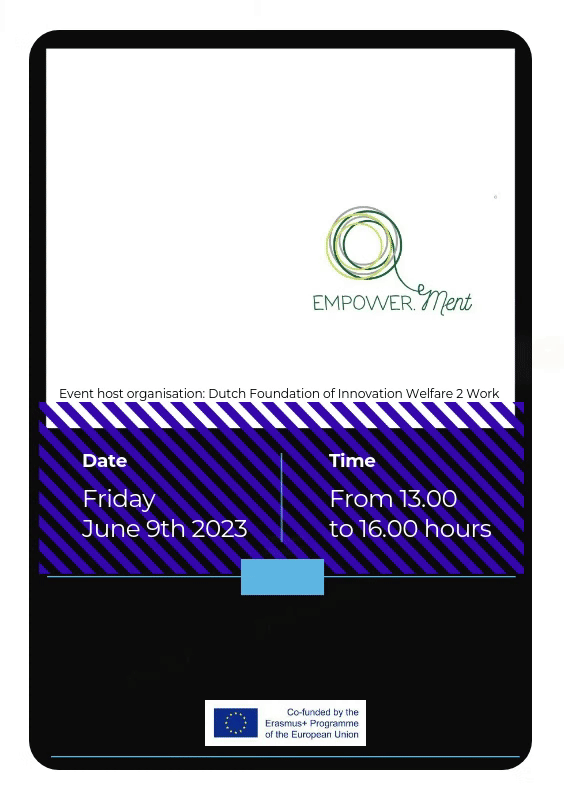 Check out further information on the website of the Empower.ment project: