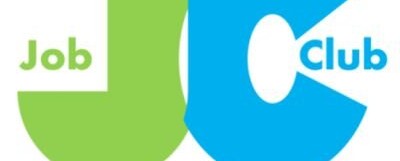 In Holland the JobClubsnetwork is going strong. But also Italy, Portugal, Greece and Bulgaria have implemented a lot of JobClubs. See for an overview at the website of JC_Network
What is a Job Club?
A Job Club is a group of people who share the values of solidarity, of giving and free sharing in a community.
A Job Club has 4 goals:
Increase the Social Network of its participants. Every one of us knows about 120 people, in a group of 10 people in return knows more that 10,000 people. And so on. All around the world, around 70% of the people who find a job and 70% of the companies that find employees do it by word of mouth. A person you know might help one of your Job Club companion to find a job, and vice versa. After all, we almost never look for the same job: did you realise it? If not, this is why the first goal of the Job Club is to help you in creating a clear and well-defined professional goal;
Share Ideas, Information and Experiences: information can play a crucial role in your job search. To discuss with your job club companions about search strategies, companies, professions, sectors, tools and techniques can bring a give a great benefit. You may, for instance, get extra information about a company in which you would like to work, have your CV reviewed, receive suggestions about your web reputation, and most of all be noticed about new opportunities in your field of interest. After all, many pairs of eyes and ears can see and hear more than just one, right?
Stay Together: to search for a job is a tough activity, and to be alone it makes it even harder. To share the search with others will help you in be more focused and efficient in your search and to stay positive during hard times.
Teach a Method and Keep Discipline in your job search: to search for a job it's a job itself, and it needs to be learnt. In this manual you will find a lot of information and exercises you can do together with your Job Club companions. This will not only teach you the best techniques to find a job, but being in a group will help everyone to put them in practice. After all, to go to a gym and get fit is a much easier work if you do it with a friend, right? For job searching is the same.
Who can take part in a Job Club?
A Job Club is an independent and open group and does not belong to anyone. Everyone can take part of it, regardless of age and experience. The participation has nevertheless to be voluntary and not imposed, and no money shall ever be asked to the participants in order to take part of it. If a job club is not independent, open and free for all the participants, it's not a job club!
In our experience, a Job Club works best when it has 8 to 12 members, but any above 5 will work.
Dutch Job Clubs
Currently we have 4 Job Clubs in the Netherlands (Hazerswoude-dorp, Papendrecht, Leiden and Purmerend: #JobClub400 ). We will keep you updated through this website and our social media accounts…