We are approaching the final stages of the EAER project. On February 17th 2021, the Dutch Foundation of Innovation Welfare 2 Work organised 'Digital EAER Day 2021' to showcase all the work we have done. The EAER days were designed to connect the EAER programme with the local and regional Social Networks for people in recovery. The digital event turned out to be 'lovely'.
EAER Final Stages
The first Dutch EAER days were on October 10th, 2019. The second Dutch EAER days were held on Wednesday February 17th, 2021. It was very important to organize this 2nd event in the final stages of the EAER project. The European Action for Employment in Recovery (EAER) project is a partnership of four European organisations with the aim to use collective knowledge to create resources that would help people in recovery access employment and to share knowledge and practice with other organisations working in employability projects with people who have a history of problem drug use. The partners have produced some amazing intelectual outputs which were showcased during the 90 minutes of the Zoom meeting.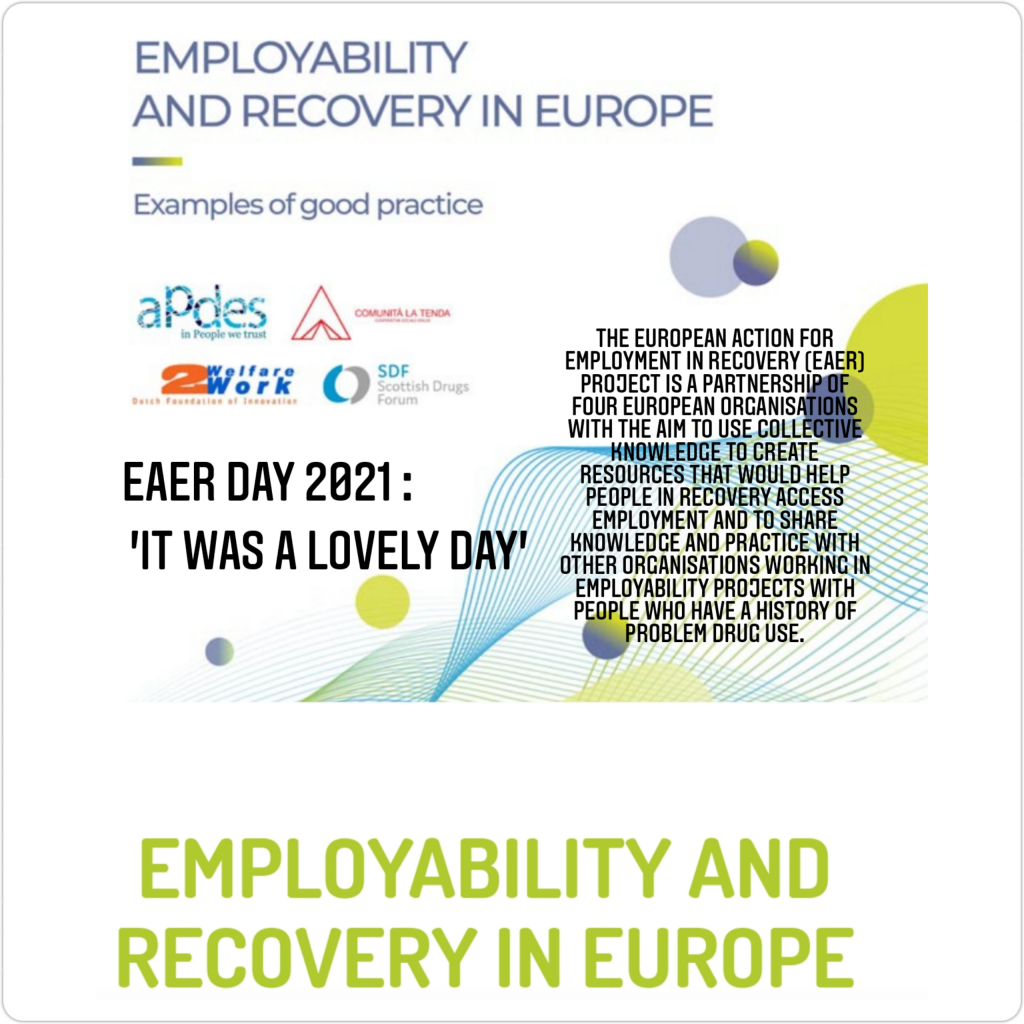 EAER Day Highlights
The Dutch EAER Day digital zoom event of February 17th 2021 highlighted the resources created for the .@EAERpartnership project and presentations including:
An Overview and Examples of good practice in Employability and Recovery
DPI SocialMe Supportpackages
SocialMe Workshop(s)
Feedback
The feedback at the end of the Dutch digital EAER Day event was very positive. On a scale from 1 tot 5 stars, 27 participants rated the presentations on 4,5 stars. We expect that the local and regional Dutch organisations will use the guides, tools and instruments developed by the EAER partnership.
'I expect to make a lot of use of the Social Me support packages'
'It was a lovely EAER day. I thought it was very interesting and learnt a lot of being more professional on social media'.