In 40 milliseconds, we're able to draw conclusions about people based on a photo… That's less than one-half of one-tenth of a second. Wow! People do not realize that they need to be their own brand, how being the brand impacts the way you get a job, keep a job and do business'. Online personal branding: social media profiles creation is absolutely essential. The Social Me workshops cover the digital professional branding of People in Recovery entering the labour market and is one of the intellectual outputs of the EAER project developed during 2020 – 2021 and you only have to know all about yourself to create your own professional Social Me(dia) Profile.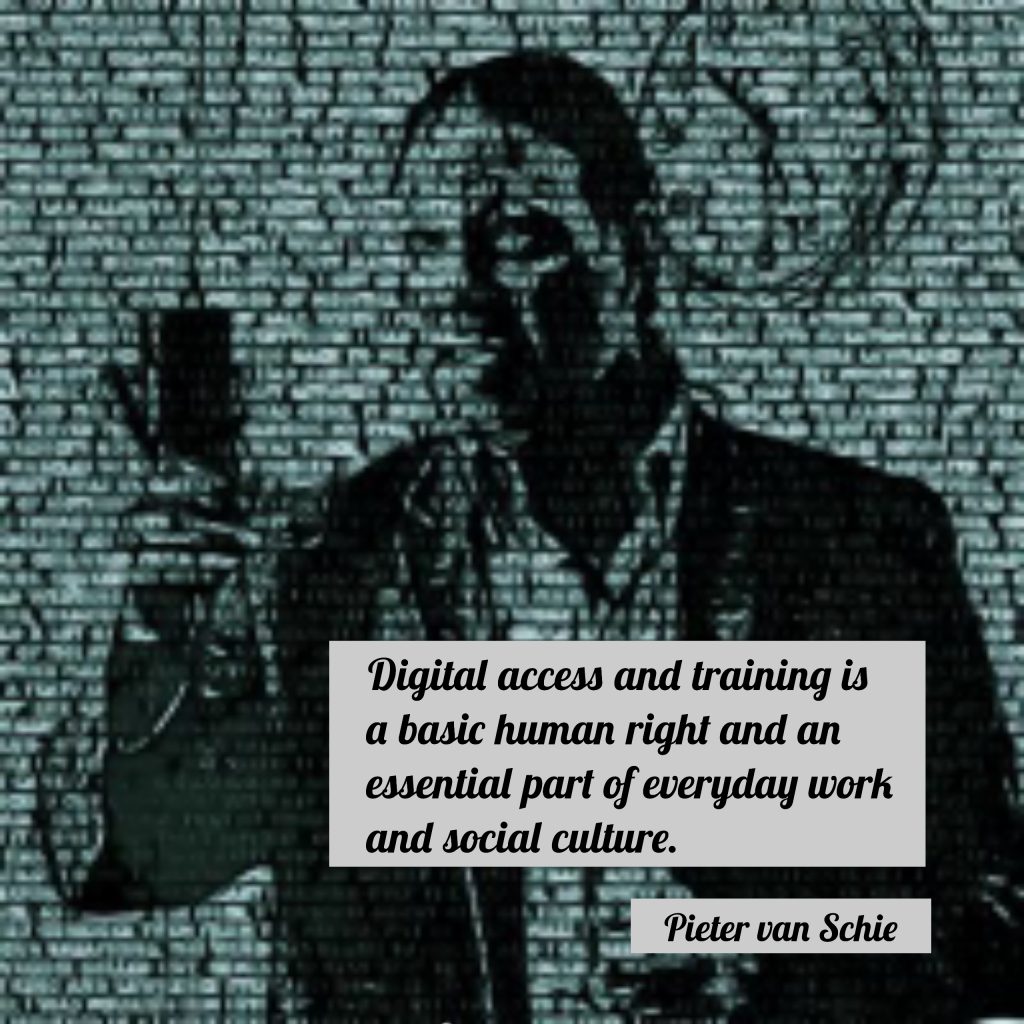 People usually do not realize that they need to be their own brand, how being the brand impacts the way you get a job, keep a job and do business'. Today is the age of the individual: 'I'. So it becomes more important to create and shape your personal profile and #Brand '#SocialMe'.
What is a Social Me(dia) Profile?
Social Media Profiles are a description of individuals' social characteristics that identify them on social media sites such as LinkedIn, Facebook, Twitter and Instagram. It's very important that you consider that your Social Me(dia) Profile Says something about You to employers. If you maintain your social media profile, it's worth considering what your profile conveys to a potential employer as well as to potential colleagues.
Why is your Social Me(dia) profile so important?
Your Social Me(dia) profile is the first thing people see when they surf on the internet. Your Social Me(dia) profile contains a profile picture and a bio.
What is a Social Me(dia) Profile Picture?
A profile picture is the image that represents a social media account in all its interactions across a platform. Profile pictures are displayed as an avatar next to the account name on posts, comments and mentions (depending on the platform).
What is a Social Me(dia) Bio?
Think of your Social Me(dia) bio as a business card. In order to raise interest among your target audience, you'll need to promote yourself much like your own brand. Your 'Social Me' bio is an essential component to include to promote your professional reputation. It serves as an introduction to who you are, and allows you to showcase your area of expertise and what you want people to associate with your name.
Present a Positive Picture of yourself
Portray yourself in the most positive and professional light possible. Use your LinkedIn, Twitter, Instagram and even Facebook Social Media profiles to create a convincing image of you as a very likeable— and hire able —person! When you already have social media accounts, go over them to make sure they are employer-appropriate. Delete or hide any old posts or photos that are questionable. Or go one step further and create separate profiles that represent your professional interests. Consider everything you add to these accounts with an employer's perspective in mind. The more thoughtful, knowledgeable, interesting, and above-board your Internet image is, the better…
Social Me
The above blog is an extract from the Social Me workshop, 'The First Impression' part of the EAER Workshops, developed and delivered during the EAER Project. Below a great video of Peter Hurley, material we use during our workshop sessions: It's all about the Jaw !
Watch the video below:
For more information about the EAER project, click here: The Digital Final Multiplier Event will take place January 28th.
Click here for the EAER Website and regsiter at the EAER Platform