The project 'Creating VET Business Partnerships for WBL' is a partnership with Bulgaria, Germany, Greece, Turkey, The Netherlands and North Macedonia. One of the aims is to provide an overview of theoretical perspectives on Work based learning education, to support young people, schools and companies out there. Our project starts with making overviews of the VET Systems in each partnership country. Our first project article in the VET-WBL Series covers the German vocational education and training system, also known as the dual training system. The German VET System is highly recognized worldwide due to its combination of theory and training embedded in a real-life work environment.
Success Elements of the German VET System
The complete German VET system consists of these elements[1]:
Vocational orientation (on the level of compulsory education in form of workshops in companies, career guidance and counselling for pupils)
Dual vocational education and training
School-based vocational education and training
Dual study programmes and Higher education study programmes (tertiary level)
Continuing education (lifelong learning, retraining, advanced training)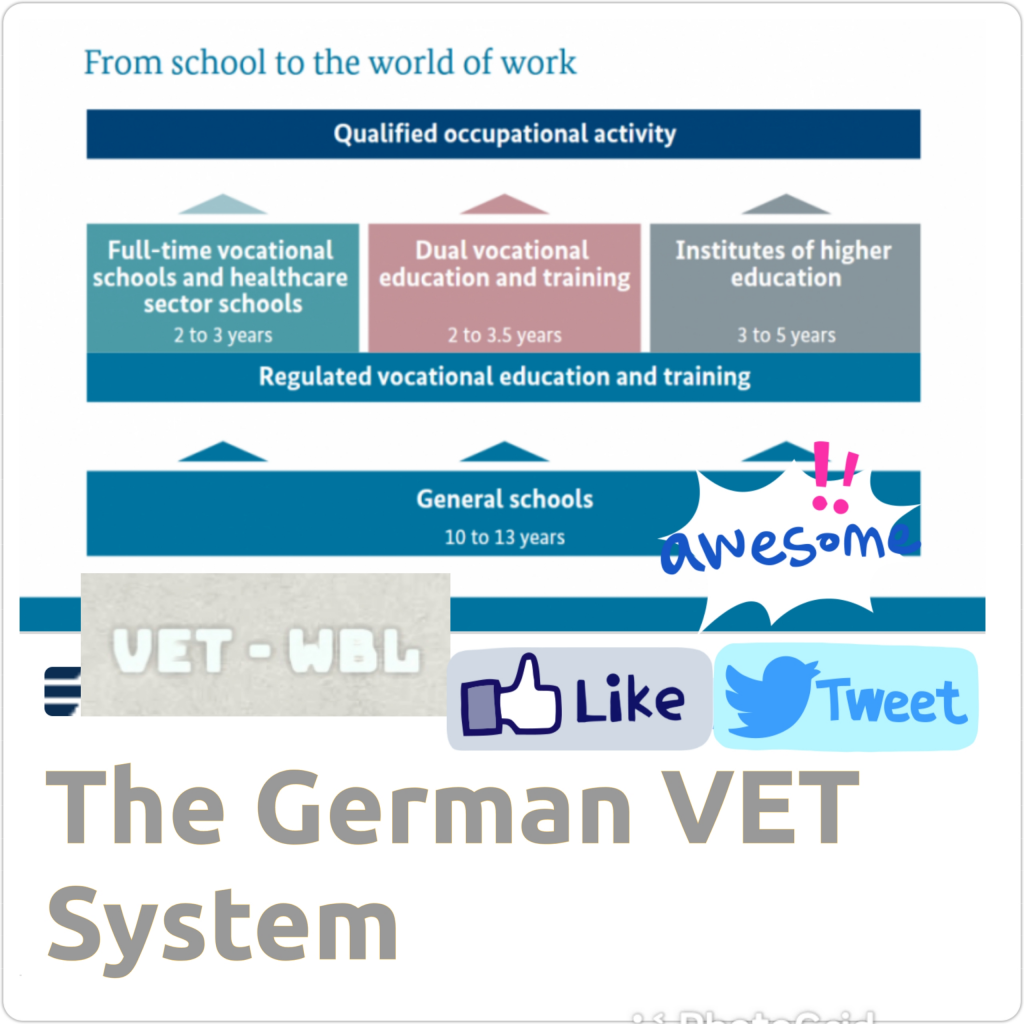 Of these elements, VET on secondary and post-secondary level have the form of:
Dual vocational education and training
School-based vocational education and training
There are currently about 330 occupations in Germany that require formal training and have a standardized training and qualifications.[2] The Vocational Training Act of 1969, which was amended in 2020, defines the close alliance between the Federal Government, the federal states (the 'Länder') and companies with the aim to offer training in nationally recognized occupations. These are documented by certificate issued by a competent body, i.e. a chamber of industry and commerce or a chamber of crafts and trades.[3]
Target group
Trainees start their vocational education on secondary and postsecondary level after gaining one of these school leaving certificates:
Hauptschulabschluss (secondary general school-leaving certificate) – after 9 or 10 years of schooling, as the minimum requirement for vocational training
Mittlerer Bildungsabschluss (intermediate school-leaving certificate) after 10 years of schooling
Abitur (certificate of general qualification for university entrance) or Fachabitur (subject-restricted higher education entrance qualification) after 12-13 years of schooling. Around 30 % of school leavers with Abitur or Fachabitur start the vocational training on secondary and postsecondary level.[4] In many cases, the vocational training for trainees with Abitur can be shortened by up to 12 months.
Most trainees in VET on secondary and postsecondary level are between 16 and 19 years old, although some placements are aimed at those aged 18 and above (with Abitur). Around half of all school leavers go into the dual education system.[5]
Dual Vocational Education and Training
The dual system ("duales Ausbildungssystem") was established about 100 years ago. The main characteristic of the dual system is cooperation between (mainly) small and medium sized companies, on the one hand, and publicly funded vocational schools, on the other. Trainees in the dual system typically spend 3-4 days per week at a vocational school (Berufsschule) and 1-2 day per week at a company (Ausbildungsbetrieb), or they may spend longer periods (for example in blocks every 6 weeks) at each place before alternating. In 2019, almost 70 % of all VET students on secondary and post-secondary level chose the dual VET[6].
Dual training usually lasts two to three-and-a-half years, after which time student gains an industry recognized qualification which is awarded by a Chamber of Commerce or guild.
Role of the companies in the dual system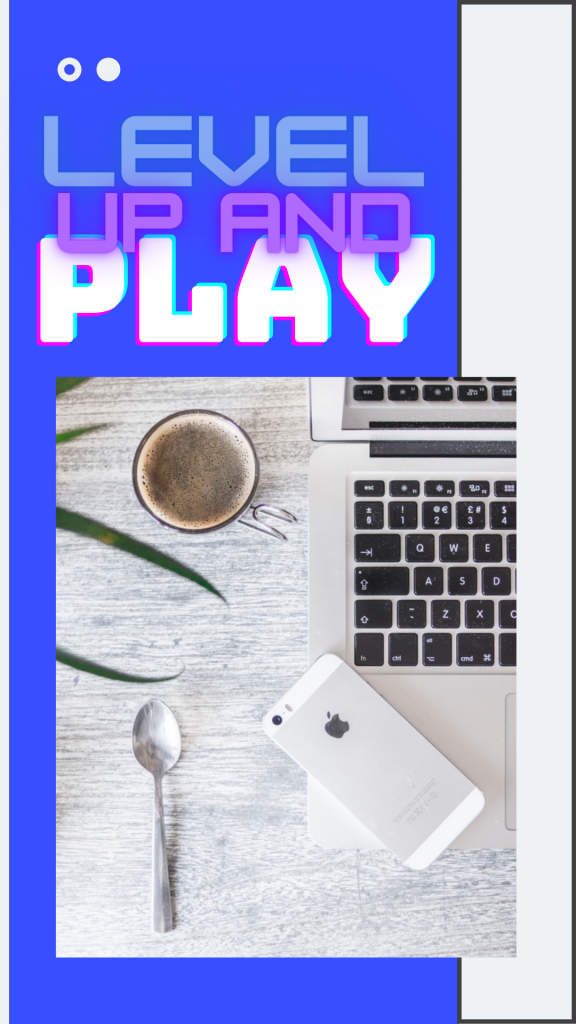 Companies advertise vocational places on a yearly basis. Trainees apply to the company first, not to the vocational school. If the application is successful, the company and the student will agree to a 'Training Contract' which will outline the training content, schedule, and duration as well as wage and holiday entitlement.
More than half of all German companies are authorized to provide training.[7] About 20% of all German companies offered VET placements in 2018.[8] While only about 11 % of small companies (1-9 employees) offered a VET placement, 81% of large companies (500 employees and more) did. There have been two phenomena in the recent years – about 10 % of companies (mostly small ones) don't find suitable trainees while about 12 % of VET applicants don't find any company for their training.[9]
Around 70 % companies offer students employment contracts at the end of their training.[10] The bigger the company the higher is the chance that the trainee will be offered a contract after the end of the apprenticeships.
Small and medium sized enterprises are often unable to provide all the stipulated learning content: they may lack suitable training personnel, or, owing to their particular specialisation, may not cover all the training content themselves. Ways to overcome these problems:
Inter-company vocational training centres – designed to supplement in-company training: education institutions offer periods in these training centres, which are often sponsored by autonomous bodies in the relevant sectors of industry.
Joint training structures – formed by companies where each partner covers parts of the training content. This means that companies join forces to be able to offer the entire spectrum of training.[11]
Schools in the dual education
The curricula for VET schools are developed by the federal states. Teachers in VET schools teach special and general competencies. The curriculum contains 1/3 general content (maths, German, languages, sport etc.) and 2/3 specific content (related to the occupation). The exam take place under the oversight of the chambers who are responsible for their execution.[12]
There are two different groups of VET staff: teachers are employed in various vocational schools, while in-company trainers are skilled workers in enterprises who provide apprentices with the knowledge and practical skills required for an occupation.
Financing of the dual education
There are three parties that finance dual VET[13]:
Companies (the costs of apprenticeship training as an investment and a way the companies can cover their needs for skilled workers. The average gross costs for the company per apprentice in the training year are about €20.000 (trainees wages, trainer wages, material etc.) [14] The productive output of an apprentice generates average returns 2/3 for the companies.
Public bodies (the federal states, the Federal Government, the Federal Employment Agency)
Trainees – Students in the dual education system do not pay any fees for their training. They are paid a small wage as part of their contract, usually equivalent to around 960 Euro gross.[15] The wage varies by branches and locality. The contribution made by the trainees primarily comprises lost income due to the fact that the wage received during training is lower than payment made to an unskilled or semi-skilled worker.
School-based vocational education and training
Apart from the dual system, school-based VET is the main form of training in some sectors like the health sector, social sector or education. (e.g. nursing professions, speech therapy, occupational therapy and physiotherapy, care assistant or childcare assistant).[16] This school-based approach is supplemented by several internships in companies or institutions. However, apprentices are not employed by a company.[17] These training programmes usually take three years, and overall responsibility is borne by the school. Training programmes leading to an "assistant" qualification (e.g. technical assistant, commercial assistant) are also mostly in the form of the school-based VET. They mostly comprise two years of school-based training courses offered on a full-time basis. They are supplemented by a practical company placement. Training in such occupations can frequently be pursued on a part-time basis. In contrast to dual training, trainees do not usually receive a training wage. Only in some occupations, a training wage is paid in a similar way to dual training. Instead, private vocational school providers often charge school fees.
In 2019, about 30 % of all VET students on secondary and post-secondary level choose the school-based VET.[18]
Most popular German VET-WBL instruments and links (in relation to job search)
Public (Institutional) instruments
www.arbeitsagentur.de/ : Bundesagentur für Arbeit (Federal Employment Agency): Searching for apprenticeships and internships directly on the website and in the App "AzubiWelt" for Smartphones
www.handwerkskammer.de/ : Internship and apprenticeship search of the Chamber of Handicrafts . Joint initiative of all 53 chambers of skilled crafts in Germany
All three institutions mentioned above offer also personal counselling and help with finding a suitable vocation and training.
General job-search machines of which the most popular in Germany are[19] :
Specialised search machines for apprenticeships and dual studies offered by private subjects of which most popular are[20]:
---
[1] https://www.bibb.de/en/39.php (official website of Federal Institute for Vocational Educationa and Training)
[2] https://www.bibb.de/veroeffentlichungen/de/publication/show/9193
[3] https://www.bmbf.de/en/the-german-vocational-training-system-2129.html
[4] Data from 2017, https://karrierebibel.de/ausbildung-mit-abitur/
[5] https://www.expatrio.com/studying-germany/german-education-system/german-dual-apprenticeship-system
[6] Berufsbildungsbericht 2020 , page 8, https://www.bmbf.de/de/berufsbildungsbericht-2740.html
[7] According to the data from the IAB Establishment Panel 2018, Berufsbildungsbericht, page 28, https://www.bmbf.de/de/berufsbildungsbericht-2740.html
[8] Berufsbildungsbericht 2020, page 15, https://www.bmbf.de/de/berufsbildungsbericht-2740.html
[9] Berufsbildungsbericht, page 54, https://www.bmbf.de/de/berufsbildungsbericht-2740.html
[10] Data from 2018, Berufsbildungsbericht, page 71
[11] https://www.bibb.de/en/77213.php
[12] https://www.bibb.de/en/77213.php
[13] https://www.bibb.de/en/77214.php
[14] BIBB report: Training in Germany – an investment to counter the skilled woker shortage (2020): Gudrun Schönfeld, Felix Wenzelmann, Harald Pfeifer, Paula Risius, Caroline Wehner
[15] https://www.bibb.de/de/index.php
[16] https://www.bibb.de/en/745.php
[17] https://www.bibb.de/en/745.php
[18] Berufsbildungsbericht 2020, page 8, https://www.bmbf.de/de/berufsbildungsbericht-2740.html
[19] https://jobboersencheck.de/testsieger/, Award of the Jobboersencheck test winners 2020
[20] https://jobboersencheck.de/testsieger/, Award of the Jobboersencheck test winners 2020