The second Transnational Partner Meeting (TPM) of the Social Media Savvy (SMS) Partnership was held in Spain. On the 3rd and 4th of January 2019 the new year was kicked off in Sunny Seville. Main topic during the TPM were the country reports on Social Media ! To read the Dutch orange and Spanish red SMS eNewsletter, scroll down.
Social Media Savvy Research
Social Media Savvy has done some research. Facebook is still the most used social media platform used in the world. Keep in mind that with all data disseminated in the country reports that Instagram and WhatsApp are owned by Facebook as well (source). The facts and figures in the three SMS countries are that in the Netherlands WhatsApp (11,5) and Facebook (10,8) are on number 1 and 2 with the most users (in millions). In the UK, Facebook (32) is the number 1, and Twitter (20) the number 2, closely followed by YouTube (19,1) and LinkedIn (19). It seems that WhatsApp is not included as a social native application in the UK research, although it's clear WhatsApp is not that much in use in the UK in relation to the Netherlands and Spain. In Spain there are only 25,5 million users (which seems low for such a big country). Also in Spain Facebook (87%) is topping the charts, followed by WhatsApp (also 87%), then YouTube(69%) and Instagram (49%). Three of four most used Spanish social media is thus owned by Facebook. So, even though Facebook, as a platform is loosing ground as regards to users, as a company they are only getting more users!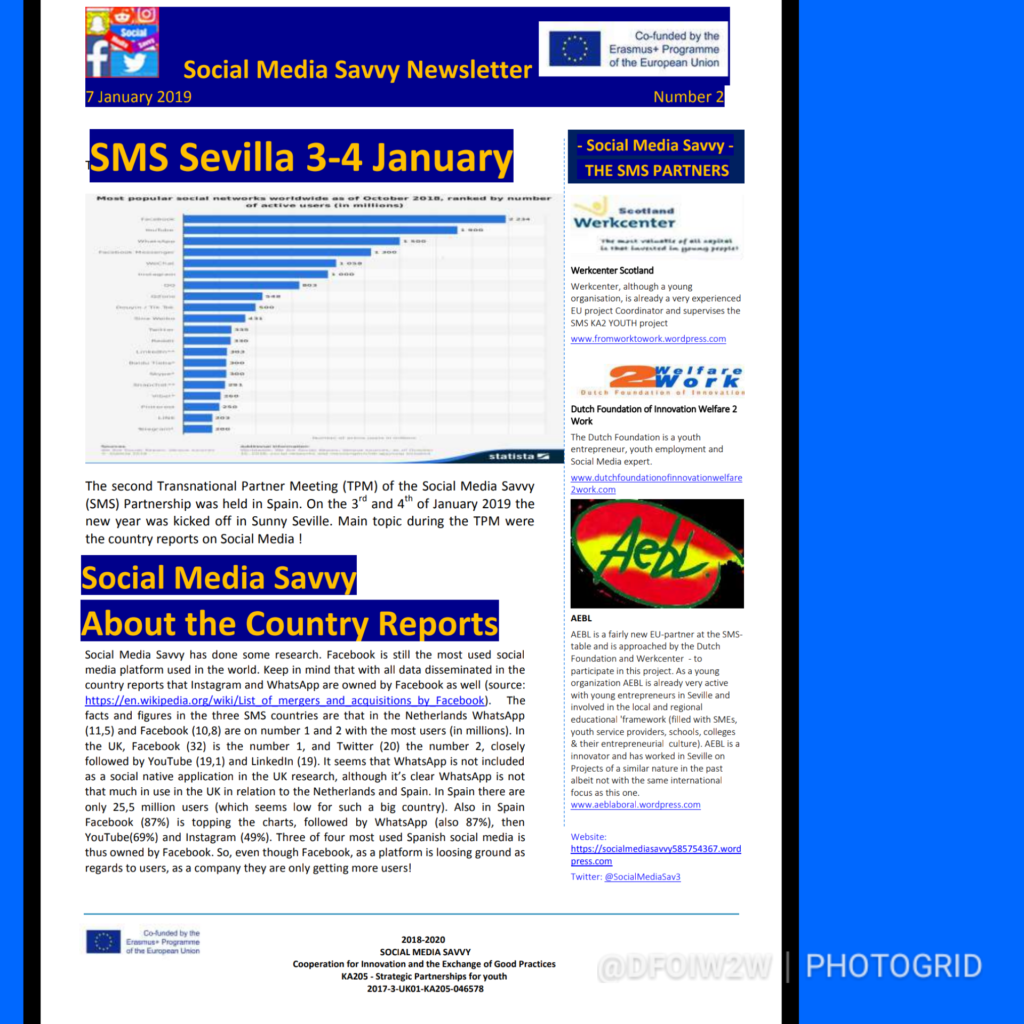 Dutch eNewsletter Number 2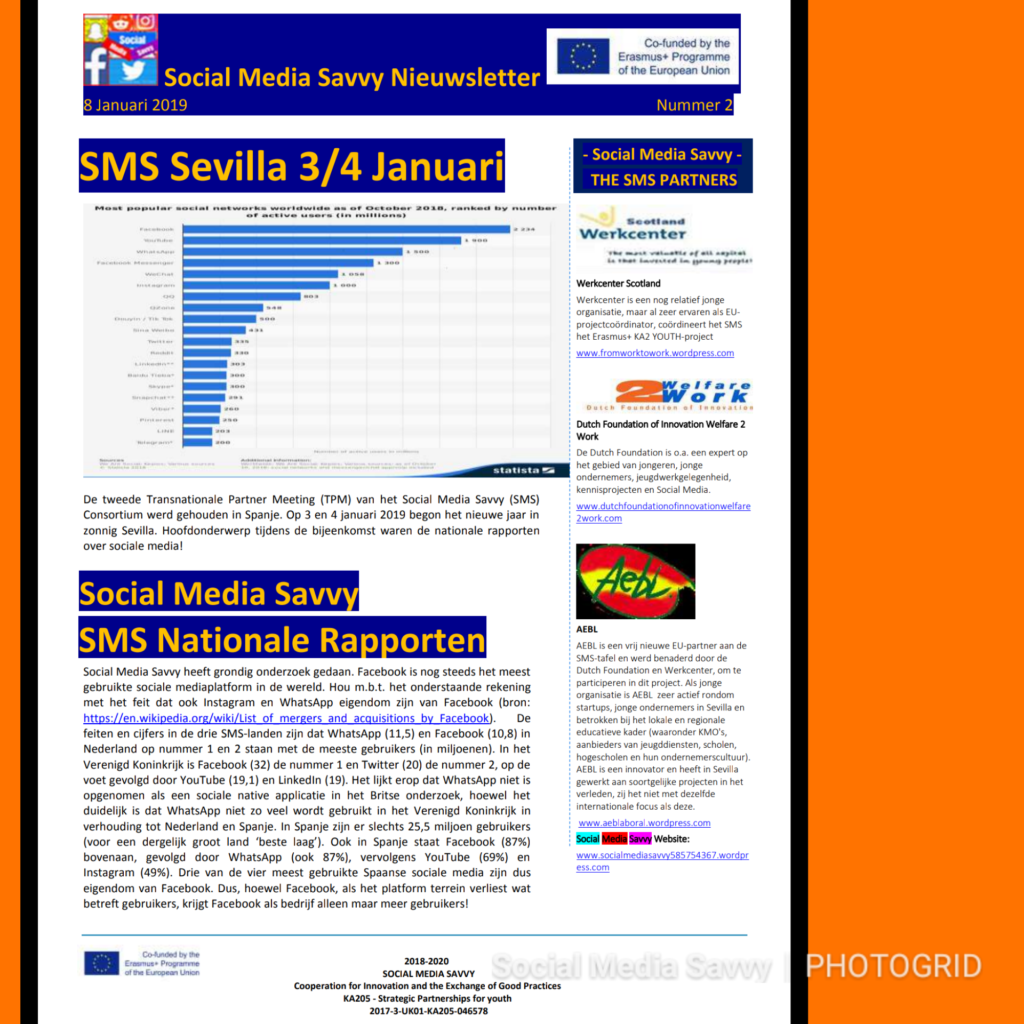 Spanish Boletin Info Numero 2